It's happy holidays time on Google's home page for the second day in a row. Just like the doodle on Christmas Eve, Wednesday's Google doodle is rather simple, instead of the more interactive ones we've seen in recent times.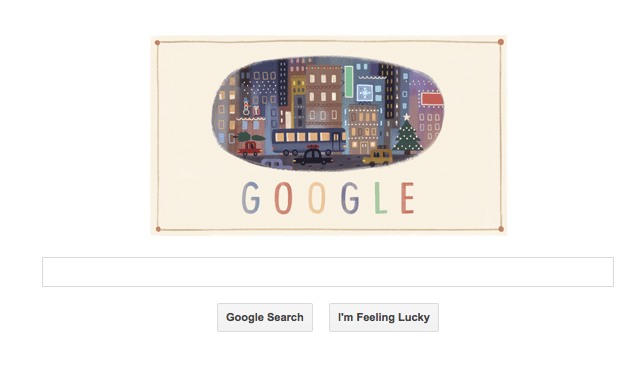 The latest Google doodle, which depicts an unidentifiable city enveloped in festive cheer, with buildings lit up and a Christmas tree marking the occasion, features a message from the company when users roll their cursors over it, saying "'Tis the season!" The doodle first appeared early Christmas morning for regions near the international dateline, such as New Zealand. It is now visible in India as well, at the google.co.in page.
On clicking the image, users are redirected to a Google search page, with results for the search term 'Happy Holidays' being shown. Unfortunately, the results page doesn't show too much cheer, with news results, followed by images and videos, and a relatively irrelevant Wikipedia entry for the song, "Happy Holiday", written by Irving Berlin in 1941.
Google's Christmas Eve doodle consisted of a plain image depicting two people riding a horse-driven sled in a barren winter landscape.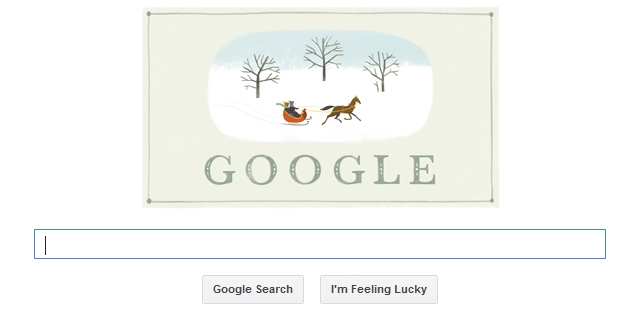 Google-Doodle-Happy-Holidays-2013-635.jpgLike last year, there've been some complaints about Google not being sufficiently 'Christmasy' with its doodles, and once again, Google is wishing its users 'Happy Holidays!' instead of Merry Christmas, diplomatically spreading good cheer to those regions or users that aren't celebrating the Christian festival.
While the "Merry Christmas vs. Happy Holidays" debate is unlikely to get settled in a hurry, we suggest you enjoy the time off with family and friends, regardless of the name it carries. Also read about recent Google doodles or check out the best Google doodles of 2013 in our photo gallery.
source: gadgets.ndtv.com/